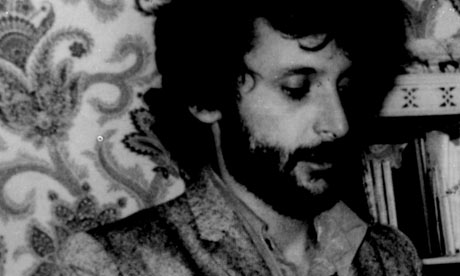 Blair Peach (Guardian, via public domain)
Today is the 35th anniversary of the
unlawful killing of 33-year-old New Zealand teacher Blair Peach
in Southall, south London, by officers of the Metropolitan Police. Peach was attending an anti-fascist demonstration against the far-right National Front on 23 April 1979, and he died of head wounds the following day at the New Ealing Hospital. No-one was ever charged with Peach's death. A
2010 inquiry report
, much delayed by official denials and obfuscation, agreed that evidence - including 14 eye witness accounts - 'almost certainly' points to a member of the Met's Special Patrol Group having dealt Peach the fatal head wound. A
2010
Guardian report
on the Met's inquiry notes:
Suspicions centred on the SPG carrier U.11, the first vehicle to arrive on Beechcroft Avenue [sic.], the street where Peach was found staggering around and concussed. [Commander John] Cass said there was an "indication" that one officer in particular, who first emerged from the carrier but whose name has been redacted from the report, was responsible.
The criminal investigation into Peach's death was hampered by SPG officers, who Cass concluded had lied to him to cover up the actions of their colleagues. He "strongly recommended" that three officers should be charged with conspiracy to pervert the course of justice, giving detailed evidence to show how they were engaged in a "deliberate attempt to conceal the presence of the carrier at the scene at that time". None were ever charged.
The original 1979 police documents adopt some unusual methods, like redacting the name of the National Front's candidate, whose planned rally at Southall Town Hall spurred the Anti-Nazi League counter-rally that Peach attended. This would have been a simple matter of public record.
A
Times editorial
on 14 January 1980 noted that 245 people had died in British police custody in the past decade, although it is unclear whether that is referring to solely the Metropolitan Police or a larger grouping. According to
Inquest
, in the 10 years from 2004 to 2013 there were 93 recorded deaths in Met custody, and 519 deaths in police custody across England and Wales.
The Met's Commissioner, Sir Paul Stephenson,
said in 2010
:
As a police officer with over thirty four years service reading and being briefed on the investigation reports leaves me feeling deeply uncomfortable. Thirty one years later we have still been unable to provide the family and friends of Blair Peach with definitive answers regarding the terrible circumstances of his death. That is a matter of deep regret.
See also
:
News
: '
Partner of man killed by Met officers calls for investigation to be made public
', Guardian, 13 June 2009